Are you ready to spice up dinner?
From kitchen fun to dinner done! You know how to cook but are hungry for fresh, fun flavors. Cook along with your personal chef dietitian to refresh dinner deliciously!

When you cook better, you eat better and that helps you live stronger, longer.
---
Virtual personal chef meets step-by-step cooking class
designed specifically for adults looking for fresh, fun, and a culinary life.
Join today to transform your dinner, deliciously
✓Master timing to get everything at the same time ✓Finally have healthy recipes that you don't have to think about ✓Enjoy quick-to-fix, flavorful, inspiring meals ✓Harness the power of your spice rack to expand your culinary horizon ✓Stock your kitchen with better-for-you food
"After learning how to make these with Judy, we confidently served fish tacos to our friends!
It was easy and they loved it!!"
A plant-forward meal where we practice knife skills, talk healthier ingredients, seasonings, and fun flavors with Sweet Potato Nachos. Good to the last little bean!
Fold your tortilla around some delish and nutrish ingredients like…fish tacos with pickled onions, cabbage, and yogurt chipotle crema.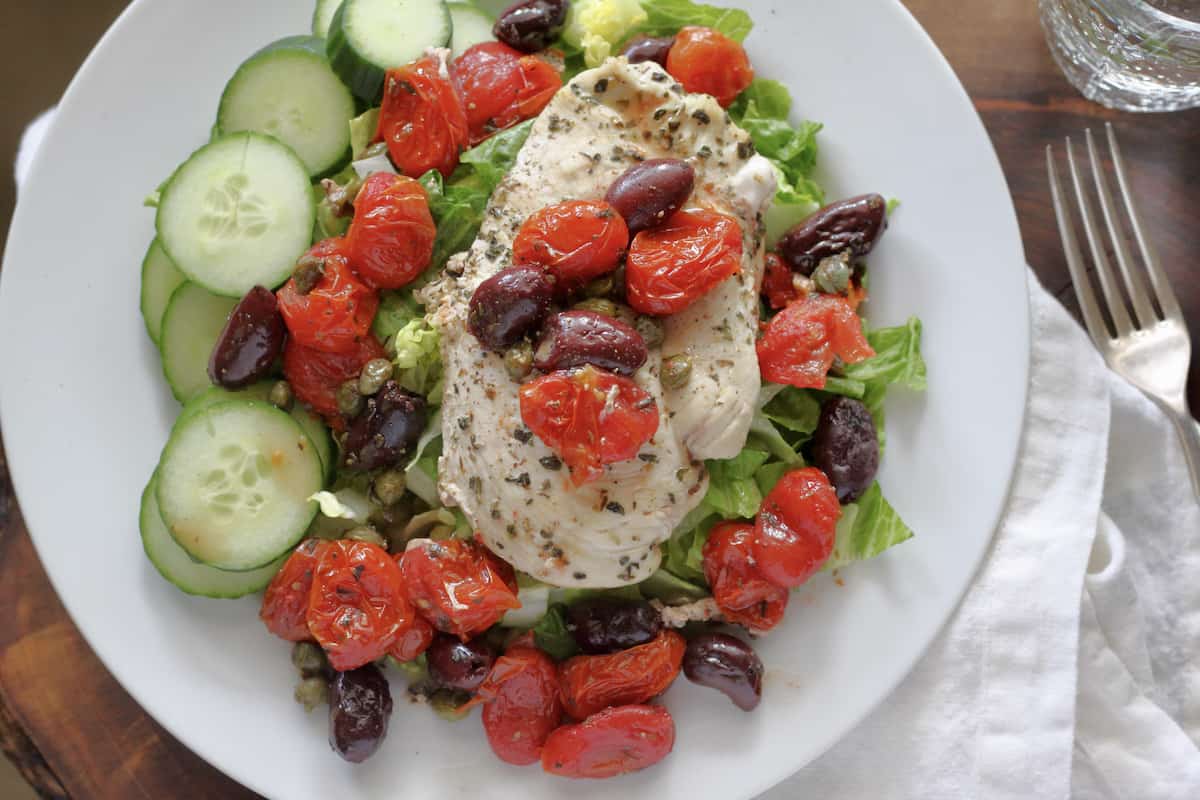 WEEK 3: SCRUMPTIOUS SALAD
By the end of this class, you'll enjoy a power-packed fork with spinach & blistered tomatoes. Healthy fats, fiber, and so good, you may want to lick the plate.
By the end of class, you've perfected a Mediterranean Power Bowl. PLUS, you'll know the "who, what, when, and why" to make nutrient-rich meals over and over again AND have a lot more answers to "What's For Dinner?"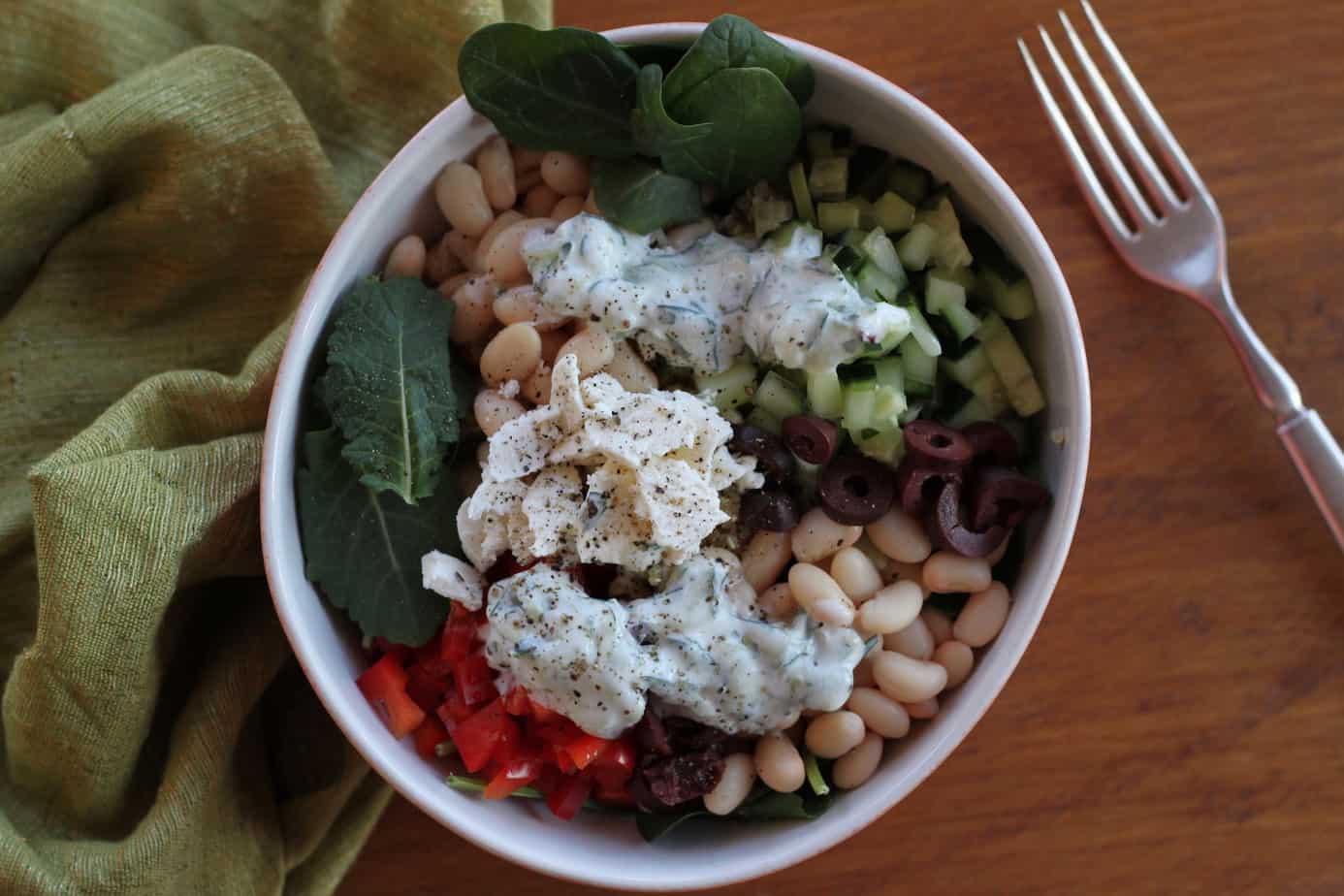 ---
Are you in a dinner rut? Bored with the same meals you've made 347 times. You want to transform dinner without cooking all day. You want to live stronger, longer. Let's do it together in on-demand cooking classes!
Ever feel like you sacrifice health for delicious when it comes to cooking? From beginner cooks to seasoned ones, I help people break out of boring food with craveable meals.
Are you ready to make dinner more exciting than a juicy show of Real Housewives?
As an award-winning registered dietitian, I get it!

You don't need another meatloaf recipe. You want more plant-forward foods that you actually want to eat. Meals you can confidently serve to friends and family.
We make recipes with lean protein, whole grains, and vegetables that also pass the test test. The same recipes that have been featured on MSN.com, Prevention, Better Homes and Gardens, and The Healthy.
Using everyday ingredients, take your food from DRAB to FAB for fabulous flavor combinations that bring adventure back to dinner without having to leave home. Completely online, in real time – it's a virtual cooking class!
---
If that question gives you a sinking feeling, then you need this class.
I'm Judy, a culinary dietitian and I love helping people enjoy delicious food.

But I got tired of seeing people stuck in a dinner rut. So I created online cooking classes to provide healthy inspiration so you become a more confident cook.
I take the stress and guesswork out of dinner with menu planning, grocery shopping, and ingredient prep into doable weekly meals in the convenience of your own home.
From comfort foods and lighter, healthful fare to one-pot meals and globally inspired dishes, you'll enjoy a range of flavors, cuisine types, and cooking methods.
"We love that Judy chooses the menu and we follow along. We know we're making something good that is easy to cook and fun to eat!!"
Are you ready to refresh dinner?
"Ms. LiveBest, Judy Barbe, shares her knowledge and enthusiasm with her students. Her classes are fun and helpful. We've taken classes around the world, but hers are the recipes that we're making again and again. We look forward to more classes."

-Tom

"Thank you for a great class! It was fun and tasted wonderful! I will definitely fix that again. My husband also really liked it!"

-Liz

"Thanks for adding such fun and nutrition to our lives! We look forward to more fun classes with you!"

-Mary Anne

"I felt lighter after the Dinner Refresh classes. The meals were satisfying and I just felt better!"

-Ashley

"We are making your recipes again and again! We have taken classes with such complicated recipes that I have not made them since."

-Marilyn

"We love that Judy chooses the menu and we don't have to think about it!!"

-Marilyn
You do NOT need:
great cooking skills.
high-end equipment,
special ingredients, or
to spend all day in the kitchen.
I've looked at other programs. Some have your health in mind, but the food just doesn't inspire. Others use too much sugar and butter. I do it with your health and tastebuds in mind.
Truly, this is where the fun stuff happens!
Join me on this culinary journey to help you get a handle on your cooking skills and transform the way you cook.
4 weeks of healthful recipes, nutrition tidbits, cooking tips, and taste for only $49! Join today and meet me in the kitchen
---
Here's what you get when you buy Dinner Refresh
Dinner Refresh is just $49!
You'll get the four-week course which includes:
---
---
We cook together

Whether you're a novice or a ninja, we cook together in real time.

4, 1-hour or less cooking classes

In our own kitchens (I'm in mine, you're in yours) making new, yummy recipes to boost our health and make dinner fun.
The classes are recorded, so if you're traveling or have a conflict one week, no problem, you can catch up later. Simple as that!
How do the virtual classes work?
---
---
At your convenience

Classes are delivered weekly so you can cook along with me and you'll have access to the video so you can make this recipe over and over again in whatever time suits you.

Fresh recipes

Recipes that feed your brain and heart, deliciously. You'll receive the recipe and equipment list each week, but no cooking ahead, we do that in class.