Fresh, flavorful, fun dinners
without having to plan it yourself.
Check out Dinner Date!
A membership for adults
who like to cook but have run out of dinner ideas.

Dinner Date is where culinary dietitian created meals
meets step-by-step online cooking classes
in the comfort of your own home.
Imagine not having to plan what to cook tonight.
You've done it a million times.
Cooked Dinner.

But you're stuck in a rut. Bored with the same humdrum meals.

Imagine...
rather than a casserole you've made 25 times or plain chicken and broccoli, being inspired every time you step in the kitchen with stress-free recipes.

adding pizzazz with spices and flavors, nailing the timing so everything is ready at the same time with simple recipes you can make again.
The kitchen has always been a place where family and friends come together. And whenever there's a party, the kitchen is usually where the magic happens.

Picture cooking dinners while having fun and meeting new people from the comfort of your own home. Sound fun?
That's what we do in Dinner Date!

It's where we cook fresh, flavorful meals while having a laugh with other people.
A sneak peek at the Dinner Date recipes you get access to: Nicoise Salad, Vegetable Frittata, Beef Kebabs
"I like that we're all in our own kitchens and all cooking together. But more, I like that Judy plans the menu!"
Dinner Date, a twice monthly interactive, online cooking class membership.
Every other week you will have a standing date to have fun, taste new food, and enjoy conversations over dinner. Take your cooking and social interaction to the next level.
---
Two live cooking classes per month

Cook along with a food loving registered dietitian. I give step-by-step instructions to take the stress out of cooking, so there is no more recipe confusion. We meet two Thursdays a month via Zoom to cook together in real time. You'll receive the recipe a week before class so you're ready, but no cooking ahead, we do that in class. That means we shred carrots, rinse beans, toast nuts together. If you stumble, I catch you. If you need an ingredient substitution, we trouble shoot.

Connection and conversation

We've spent enough time is isolation. You've mastered Zoom, so let's have fun with it! People ❤️ the social connections. You'll meet people to share ideas, talk about books, travel highlights, and interact with while we cook, eat, and talk. If you can't make it, we'll still set a place for you, but you'll get a replay so you can catch up within the month. Since our dinner ends with conversation, this may not appeal to kids, so the class is best for singles or couples.

Healthful recipes and ingredients

We enjoy plant-forward meals that are heart healthy, brain friendly, and improve digestion plus they taste good. I incorporate a Mediterranean Diet philosophy. Don't worry! I'll tell you exactly what to buy before we cook together. Though we cook dinner, there are often leftovers to enjoy later which helps solve meal planning frustration.
I LOVE bringing people together around the table in small dinners where you actually get to talk and listen. To hear stories of our favorite travels. To share the books we're reading and movies we're watching. To learn about a favorite restaurant or wine.
No longer will recipes feel overwhelming, because I guide you step-by-step through the process so you can cook it time and time again.
It's like a dinner party but no one has to vacuum or clean the bathroom!
"I love Dinner Date, it gives me something to look forward to. I always have food from the classes in my fridge."
---
Have a peek at some the recipes we make together! Crab Cakes with Mango Salsa, Pumpkin French Toast with Caramelized Apples, Chicken Shawarma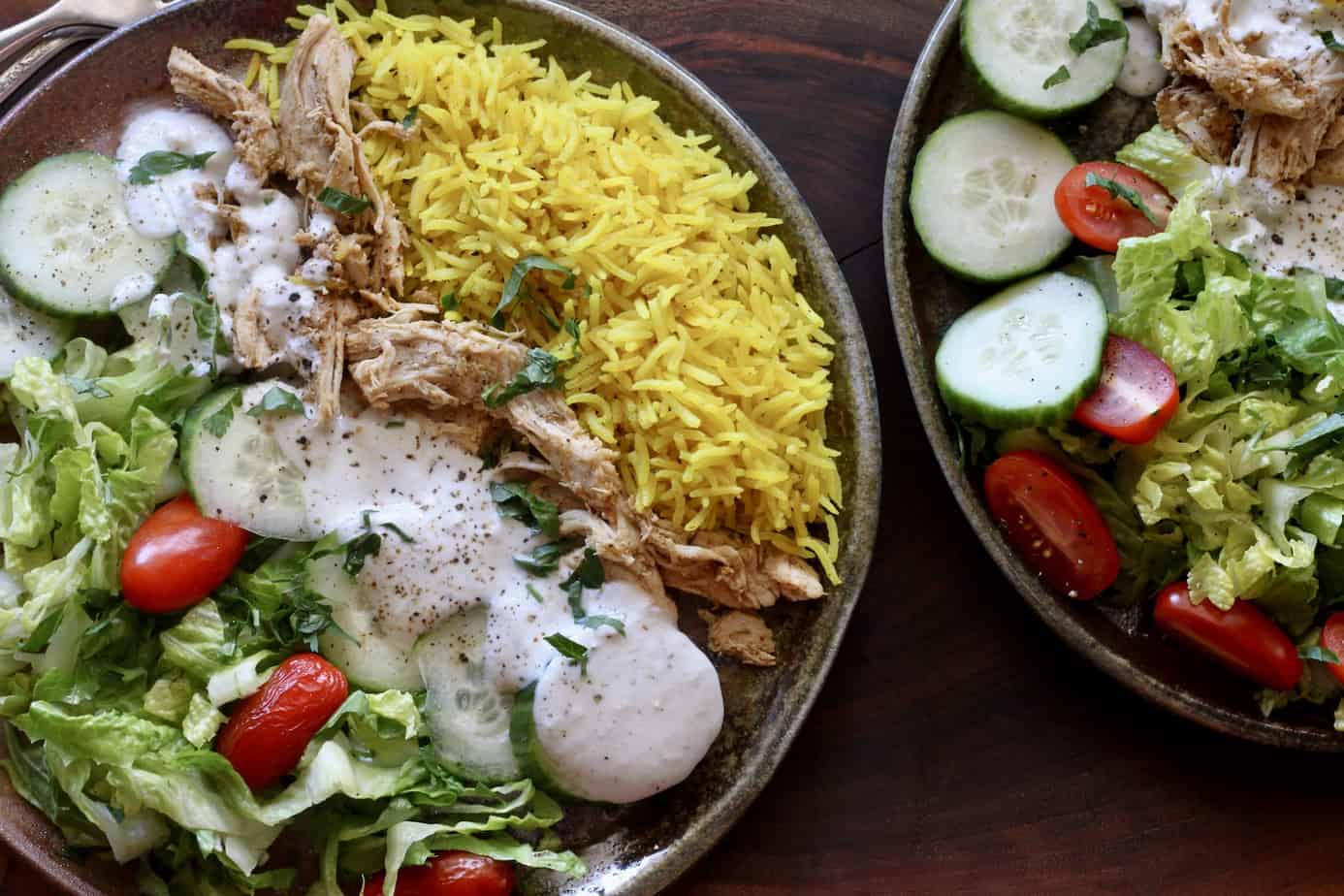 Hi, I'm Judy, your culinary adventure coach.

Imagine how great it will feel to...
Cook delicious, inspiring meals that you feel good about eating.


Be part of a community where we're all cooking together, mastering meals you can confidently bring to the table again and again.


Eat more plant-forward meals (often with leftovers) rather than another meatloaf.


Focus on dinner and enjoying it with others, while I answer "What's for Dinner?" by taking care of the menu and the timing.
Sorry you still have to do the dishes. ;-(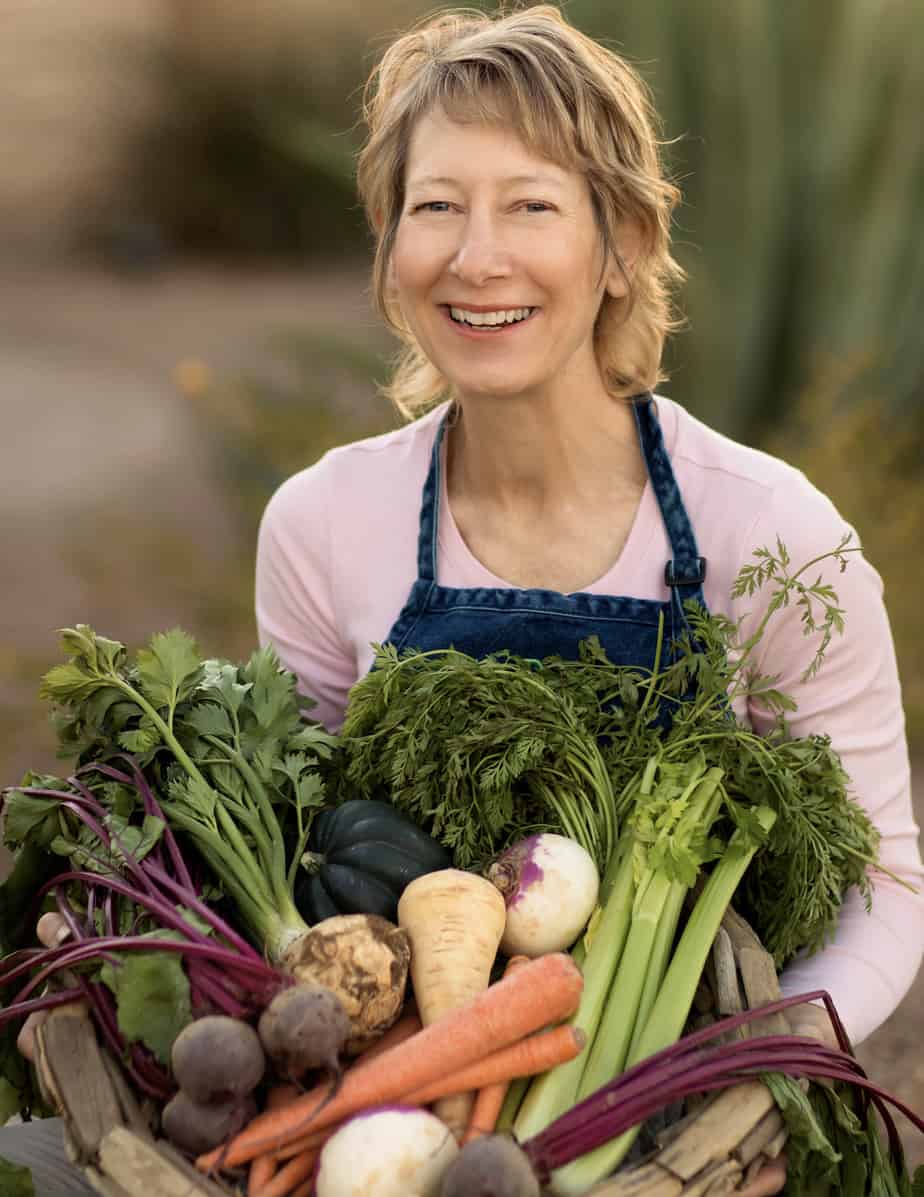 "Even though it's Dinner Date, our lunches are better than ever because we have leftovers!"
"I love hands on! It's much more fun to cook along, rather than just watch someone else cook."
"It's great to see regularly everyone! I look forward to catching up with my fellow Dinner Daters"
If you're craving connection and good food, this is the class for you. If you want to nourish yourself, sign up now.
GOOD FOOD. GOOD HEALTH. GOOD VIBES.
I'm a culinary dietitian who takes the stress and guesswork out of cooking and meal planning while keeping your health in mind.
As a culinary dietitian, I love helping people eat delicious food but I got tired of seeing people stuck in a dinner rut, struggling with flavorless food that they didn't feel good about eating. So I created online cooking classes to help people enjoy deliciously healthy food and take the mystery out of what's for dinner. To know which pan to use, the best knife for the job, the right temperature for the fish, the best spice for a recipe, all while connecting with other home cooks.
Healthy, wholesome food hasn't always filled my plate. I grew up with fried chicken and mashed potatoes and gravy. I even won a blue ribbon at the fair for my brownies. As I explored my interest in food, I studied food science and nutrition. I get that some people may find that boring, but I wanted to make food fun so people could live stronger and longer and that's what my recipes and online classes do. They help you enjoy what you eat while knowing it will still be healthier and better for you.
As the author of Your 6-Week Guide to LiveBest, Simple Solutions for Fresh Food & Well -Being, I'm a health champion who teaches you how to solve the dinner dilemma, deliciously. Using everyday ingredients, I take food from DRAB to FAB while enjoying nourishing meals without you having to leave home. Completely online, in real time – it's a virtual cooking class!
I'd like to invite you to join us in the kitchen!
I know you want food that you feel good about eating and I spread the pixie dust to make that happen!
---
Interactive, intimate, inspirational.
That's Dinner Date!
---
In Dinner Date we make food with flavors and textures! Get the recipes Asian Chicken Salad, Fish Tacos, Salmon with Caramelized Grapes.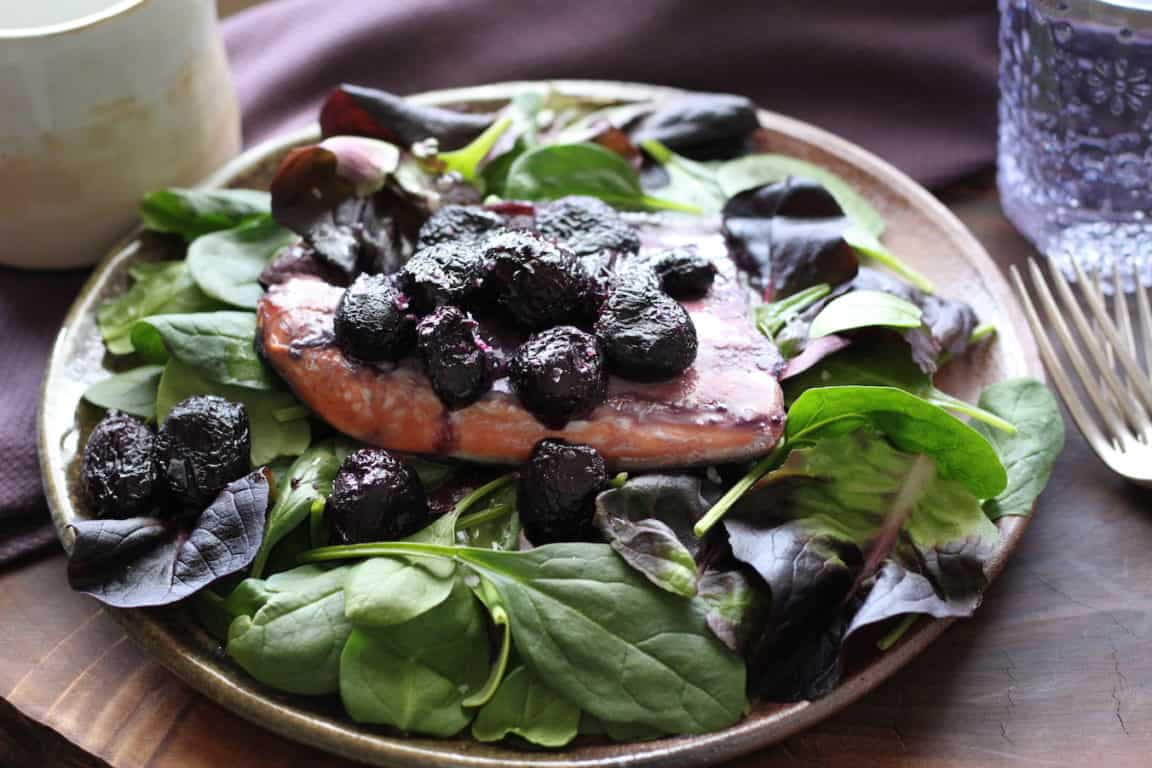 "WHAT'S FOR DINNER?" If that question gives you a sinking feeling or makes you want to eat out, then you need Dinner Date. For $60 a month, two live classes where we cook and eat together.
With two live cooking classes per month, whether you're a novice or a ninja, we cook in real time and then we eat and enjoy our food together. You'll get the chance to get all your questions answered by a culinary coach.
A culinary coach takes the stress out of cooking with with realistic weeknight meals that takes the guesswork out of dinner planning and grocery shopping, so you can confidently make them again.
You've mastered Zoom, so let's have fun with it! People ❤️ being social and connecting with others. After all this isolation, it's fun to share ideas, and talk about books and travel.
We make fresh, healthy recipes that feed your gut, brain and heart. I send the recipes and instructions...everything you need to know a week before class so you have everything you need to cook a delicious meal, live, together.
---
Enjoy creative food.

They love trying new recipes and learning new techniques. Even more, they love that most classes leave them with leftovers! If you're a reluctant eater, this may not be the best fit. But if you want to up your spice and vegetable game, you're in the right spot. We use foods that you can find in most neighborhood supermarkets and chains so you don't need to worry about hunting down ingredients from a specialty store.

Want to have fun and meet new people.

These empty nesters enjoy cooking together, sharing favorite tools, and hearing about recent travels and events. They like having something to look forward to each month. Classes run 1.5 - 2 hours which includes welcome, cooking, and dinner.

Are curious and like learning.

In Dinner Date, some are experienced cooks who like learning to use different ingredients, want to try new recipes while boosting the health factor of the foods they're eating. Some are less experienced and that's OK. The classes are upbeat, and interactive, casual and relaxed. This isn't a lecture, but I share tips about nutrition, food purchase and storage.
Dinner Date isn't the right match for everybody. If...
you're on a restricted diet.
Dinner Date has a health focus but is not sodium-, dairy-, or animal-free. I can accommodate some substitutions, but we cook a variety of foods. The recipes are plant forward, but are not vegetarian or vegan. If you know you are allergic to certain foods, it is up to you to avoid them, but I'll help you find a replacement.
you don't like to try new foods.
Dinner Daters like to experiment. We've enjoyed Asian, Italian, French, and Greek food. The goal is to nudge you to add more variety to your diet and try new foods.
you're looking for private nutrition counseling.
I am a registered dietitian, but I am not able to provide individual nutrition counseling.
"Before Dinner Date, Jim didn't do much in the kitchen, but now his cooking has really improved! Plus it's fun to meet new people and I love the nutrition tips and food ideas."

Sally and Jim
"Dinner Date gives me something to look forward to. I always have food from your classes in my fridge."

Linda
"We've taken other classes with really complicated recipes, but we make Dinner Date recipes over and over!"

Marilyn and Tom
We've served many Dinner Date recipes to our friends and feel more confident when we cook!

Mary Ann and Ron
"These cooking classes are so fun! I learned healthy, quick recipes that are easy to get on the table. As we cooked, Judy explained the benefits of foods which helps me make better choices when shopping and meal planning."
Join Dinner Date in 3 easy steps
Step 1 Click the Join Now button and choose your payment options. You'll then see a welcome to Dinner Date page on the LiveBest website that gives you your next steps..
Step 2 In your email, I'll send you a password and a link to a special page where you'll find links for the upcoming recipes, the Zoom link for the class, and instructions to set up Zoom.
Step 3 Now that you're in Dinner Date and you have your recipe information, pick up groceries a few days before we meet, then grab your apron and your fork!
Step 1 begins by clicking here ↓
---
I'm excited to have you join us in the kitchen. If you're not sure it's the right fit, feel free to email me at
[email protected]
so we can talk about the recipes and foods. If it's not right for you, you may cancel your membership at any time.*
You don't need to know how to cook to succeed in Dinner Date
---
But maybe you're wondering…
What if I'm not a good cook?
Knock on wood, no one has had to order pizza from a class failure! Seriously, I've taught people to make cornbread from scratch. We've cut whole pineapples. Some members have never cooked fish. But they know how now! Wherever you are on your cooking journey, I meet you there. The bottom line is you don't have to know how to cook to succeed in Dinner Date.
What if I can't make the class? I know schedules change and events come up. Classes are recorded so you can catch up and cook along within the month. The beautiful thing about the recipes is you can use them over and over again. Each one we that do live is enough for leftovers as well. So whether you're with us in class you need to catch up, we're all enjoying the same meal that week.
What if I can't figure out the tech? If you can send and open an email, you can join us on Zoom. You'll receive an email with the recipe, ingredients, and a Zoom link. We use Zoom, a user-friendly free app to meet each other live on video. In the email, you'll see instruction for everything single thing you need to do to get ready. We can even do a one-on-one practice if you need it.
In case you're still wondering, here are some stories of other class members,
Christine was prediabetic and a novice cook. She was trying to reduce her risk of disease progression. She showed up in class. She asked questions. And now Christine is confident with her cooking skills to help her improve her health.
Linda has always loved cooking and trying new foods. Retired, she wanted to connect with people and have fun. She says she always has some Dinner Date food in her fridge, but more, Linda has fun in class and shares her interest in movies, travel, and book binding with the rest of us.
Sally wanted her husband to be able to cook for himself. He's a more confident cook from what he learned in Dinner Date.
Now it's your turn!
"Judy is so welcoming! As a novice cook, it feels like she's right there in your kitchen guiding you step-by-step to tasty, creative healthy dinners."
Her recipes are delicious which is perfect, as we all want to be healthier and enjoy what we eat.

I love the tidbits she shares about which foods are more nutritious.

A bonus is that we get to meet and socialize with other people from all across the country!"
People come for the recipes but stay for the FUN!
Classes are Thursdays at 5:00 MST
We connect via Zoom so you're in your kitchen and I'm in mine
---
---
Join now and instantly access all this!
✅ Live Dinner Date cooking classes (2 per month) to build your repertoire of tried and true recipes.
✅ Connection to our cooking partners for fun conversation about travel, food, movies, and books.
✅ Unlimited access to 4 recorded Crush Dinner Bootcamp classes.
✅ Delish and Nutrish Breakfast ideas to add pizzazz to your morning meal.
✅ Drab to Fab flavor boosting tip sheet. Taste is the biggest driver in why we choose the food we do. Use these ideas to take your food to a higher level.
✅ LiveBest equipment and tools list. When you have the right tools it makes cooking easier. I'm a home cook, not a chef, these are the kitchen tools I use in my own kitchen.
✅ Meal Planning worksheet. Use this template to set your focus for the week. It helps form your shopping list which saves time and money at the store.
I am confident that you won't find another program like Dinner Date because the focus is on YOU! Your fun. Your wellness. Your community.
This is my way of helping others live stronger, longer. To help people enjoy the benefits and deliciousness of healthier eating. It's also a way to gather around the table and share stories and laughter. I know I am making a difference in the lives of Dinner Date members. How? They tell me!
👉 They tell me it's fun.
👉 They thank me for teaching them how to eat better.
👉 They tell me their cooking skills have improved.
👉 They are planning to meet up outside class.
If you are interested in taking the next step, join us today to get started. Hope to see you soon!
Judy