Hey, Platoon Goons! This is NOT the Army's Bootcamp!
It is all about delish and nutrish, just for you!
Is this you?
I want to learn how to cook food that tastes good.
I want to cook healthier food.
I'm sick of figuring out "what's for dinner?"
Intellectually, I know how to be healthy, I just can't seem to do it!
I just want someone to tell me what to make.
Looking for YUM rather than YAWN.
I hear ya! I teach you how to cook dinner, deliciously, using everyday ingredients so that you can enjoy wholesome, nourishing meals and take your food from drab to fab. AND we do it online, in real time – it's a virtual cooking class!
I help people crush dinner by sharing easy, healthy recipes in live, virtual online cooking classes. The next Goons-only bootcamp begins Sunday, May 31. Register today!
Ms. LiveBest, Judy Barbe, is an enthusiastic nutritionist who shares her knowledge with her students. Her classes are fun and helpful. We continue to use our new knowledge and look forward to more classes. Tom & Marilyn
Crush Dinner is a healthy, online cooking class
4 1-hour live cooking classes in your own kitchen (I'm in my kitchen, you're in yours)
with wholesome, nourishing foods (that you can easily find in grocery stores)
plus recipes, shopping lists, nutrition tips, and helpful cooking hacks
and a private Facebook Group
"I felt lighter after the Crush Dinner Bootcamp. The meals were satisfying but I just felt better," said one student.
Crush Dinner helps you:
get out of your dinner rut (with easy recipes)
feel inspired about dinner (with good food)
spend less time cooking (save heartache, headache, and time)
get dinner on the table (without feeling stressed or overwhelmed)
enjoy delicious food (healthy food you want to eat)
know what to buy (so you reduce confusion)
so you feel like the best version of you (to live stronger, longer)
Seriously!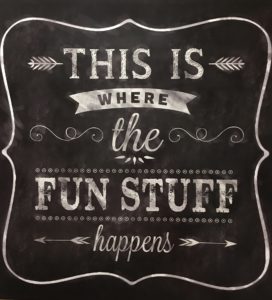 Here's why I'm Crushing Dinner.
I've looked at other programs.
➡️There are people who cook well but don't have your health in mind. Tons of butter, fried everything, sugary.
➡️There are people who have health in mind, but it's not delicious, affordable, and the food doesn't really leave you inspired or feeling better.
So, I'm doing healthy better!!! You need to join my bootcamp because I've got both!
"We will definitely make your recipes again!" said Coulter.

Join today. 4 weeks, recipes, tips, tricks, and taste for only $99
This is a VIRTUAL TRAINING for aah-mazing easy, delish, nutrish meals. You'll receive a grocery list a few days before our call. We connect via Zoom, a free app that allows us to see and hear each other. We cook together in real time, then we eat together. Just like that. 😉 The classes are recorded so if you're busy one week, no problem, you can catch up later.
One student said, "Cooking with the others was really fun! I looked forward to it."
Join me to Crush Dinner to…
Save time, improve your health, end confusion.
Eat nourishing foods that give you energy.
Enjoy deliciously wholesome good. food. fast.
Have a roster of dinner winners.
Crush Dinner is for you if…
✅You want to enjoy yummy food!
✅You want to make healthier choices!
✅You want to solve the dinner solution!
✅You want to take control of your health!
✅You want to be inspired in the kitchen!
✅You want weekly connection!
✅You want a fun adventure!
✅✅✅with a food-loving dietitian!!
"I loved that we actually cook – as opposed to just watching someone cook!" former student
Easy recipes where YOU cook with ME once a week.
The schedule looks like this:
Week 1 Meatless Monday
Looking for plant-forward meals? That's this week. Plus tips on knife skills, ingredient selection, seasonings, and flavors that work…like Black Bean Mango Quinoa Salad or Sweet Potato Nachos.
Week 2 Taco Tuesday
There's more to tacos than hamburger and cheese! Fold your tortilla around delish and nutrish like…fish tacos with pickled onions, cabbage, and yogurt chipotle crema or shrimp tacos with pineapple salsa.
Week 3 Perfect Pasta
You're probably cooking pasta every week but by the end of this training, you'll be twirling pasta around a power-packed fork! Like spinach & blistered tomato pasta. Healthy fats, fiber, and so good, you may want to lick the bowl!
Week 4 Scrumptious Salads
By the end of this unit, you'll knock out a delish, nutrish Peruvian Quinoa Soup or Mediterranean Power Bowl. PLUS you'll know the "who, what, where, when, and why" to making a nutrient-rich dinner AND have a lots more answers to "what's for dinner?
➡️We'll talk about meal prep and menu planning, breakfast and label reading, equipment and flavor boosters.
PLUS you'll get access to our private Facebook group. We'll all share ideas and recipes.
Even more, you're going to use these recipes and tips Over. And. Over. which is gonna improve the quality of your life and your food. Join today. 4 weeks, recipes, tips, tricks, and taste for only $99.
You don't need to be a Top Chef to enjoy healthy food that tastes good. And you don't have to figure this healthier eating thing out all alone.
LET'S DO THIS TOGETHER!
I am so excited about this Crush Dinner bootcamp. Truly, this is where the fun stuff happens! To enjoy good food is social too! In fact, that's one reason I want to do this together. To connect with people around the table (I LOVE this, just sayin').
It is sooo fun cooking and eating together!!
Enough of this!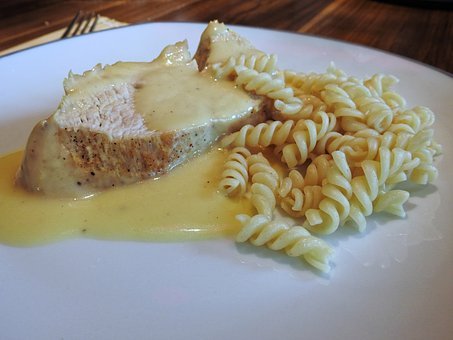 More of this!
What's NOT required?
You do NOT need to have great cooking skills.
You do NOT need to have high-end equipment.
You do NOT need to order special ingredients.
You do NOT need to spend all day in the kitchen.
Join me on this culinary journey to help you get a handle on your cooking skills and transform the way you approach food.
Ashley said, "This bootcamp helped me take my focus off of just trying to eat foods that aren't bad for me, but trying to eat foods that are good for me. For example, lettuce isn't bad for me, but I can get more nutrients out of cabbage; or potatoes aren't bad for me, but sweet potatoes add more nutrients. I appreciate the shift in thinking!
I created Crush Dinner because, as a registered dietitian, people always ask me what I eat or they want me to tell them what to eat. I'm sharing my recipes, tips, and tricks to make dinner delish and nutrish.
"Crush Dinner helped me focus on boosting my nutrition through intentional food choices." former student
I am a home cook, not a professional chef, I learned by practicing, taking classes, reading and experimenting and I'm sharing what I've learned with you. Oh, yeah, that's masters degree in food science and human nutrition is just a benefit!
Join today. 4 weeks, recipes, tips, tricks, and taste for just $99
☑You'll show a busy weeknight who's boss.
☑️You'll finally have a solid answer to what's for dinner.
☑️You'll take control with less sugar, more veggies and have go-to meals.
☑️☑️☑️You're not buying this course for a 1 time result. You're investing in this course to learn a skill that says "yes" to you and your health! For. The. Rest. Of. Your. Life.
To live best, you must be present to win. The pen for your future is in your hands. I'm here to help you get there. I hope you'll join me as we Crush Dinner.
I'll focus on easy, yummy recipes that have healthy dividends, tell you what to buy, and show you in real time, how to prepare and cook the food. I'm your guide. Your coach. Your obi wan.
At the end of the day, is it sustainable? 100% of former students say YES!
You may ask:
1. Does it work for people with dietary restrictions? This is about using real foods with benefits! Lots of whole grains, vegetables, healthy fats, and lean protein. Recipes are plant forward. This does not have a gluten-free or dairy-free focus. If you have severe food intolerances or aren't interested in trying new foods, this may not be your best bootcamp.
2. What if I can't make a class? No problem. Each class is recorded so you can watch when its convenient.
More questions?