Just in case you missed this, I have a gift for you 😉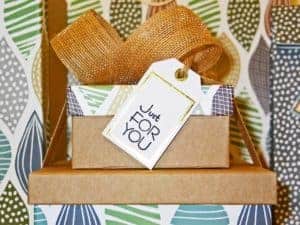 What's inside?
My Very Special Offer…
Did you end 2016 on a positive note?
Is there a hole in your soul?
Do you have the energy you need to live the life you want?
Do you feel you need a reboot for 2017?
My 6-week webinar may be just your thing! For being a member of my tribe, I'm offering LiveBest blog readers the webinar at the deeply discounted price of $20.17!
It's usually $147.00. Offer good until January 15, 2017.

Webinar
You Must be Present to Win Webinar Series…a touch up, a refresh, a reboot for a happier, healthier, stronger you. You Must be Present to Win is a healthful approach to eating high-quality foods, setting up your environment to mindlessly eat better, moving more, and sleeping better to nudge you in the right direction to feed your soul, heart, muscles, bones, energy, and well-being.
This 6-week webinar series guides you to simple, practical solutions for just $20.17. The webinar is regularly $147.00. Yes, you read that right…$20.17. Offer valid until Sunday, January 15, 2017, midnight, MST. Must use code 2017.
Direct delivery so you watch when you want, where you want.
Six one-hour webinars 
Help you identify foods to live with vitality
Find activity you can do for life
Set up your environment to eat better mindlessly
Feed your soul
To live best you must be present to win — living with intention and making the most of what you have, to live the life you want. Are you ready to say "yes" to you?
You Must be Present to Win Webinar
What other said…
"I loved the webinar.  It was so interesting and helpful and provided soon many follow up recommendations that I will indeed follow up!  I love the Soul Food!!"
"Thanks so much for your webinar Your information is simple, practical and sensible. The 6-week webinar was enjoyable – you deliver your message and guidance firmly, sensibly and with a smile. I have learned much, been making changes (grocery cart, cooking, eating and "soul food!!") yet still have a bunch of progress to make. But I do believe you have provided me the practical knowledge and tools to make that progress. Again, thanks so much!!"
So now's you chance… to be present to win, to live the life you want, to take 2017 on so you can look back next year on all the progress you made.
"You only live once, but if you do it right, once is enough." Mae West
Here's to doing it right in 2017!