Live even better! I'm sharing my best gifts of health and wellness.
With the year coming to an end, what are you wrapping up? Gifts? Projects? Or maybe yourself in a blanket? 😉I have a few tools to help you get a LiveBest jump on the new year.
Wrapping up projects
The holidays are in full swing which means it's time for holiday shopping for your friends, family, coworkers, and the favorite cook in your life.
While cooks can sometimes be difficult to shop for, at least you know they could always benefit from a good notebook to jot down recipes or foods to buy, right? And while yes, these items are featured on this list in my article, there are so many other holiday gifts for cooks that they would appreciate!
I hope these holiday gifts  provide you with some inspiration and ideas. Wishing you a holiday season filled with delish and nutrish! May we live stronger, longer.
Things slow down in my office this time of year, so I wrap up projects, clean off my desk, and catch up on reading journals. Probably like you, I'm tying up loose ends and planning for the new year.
Few things say 'fresh start' as much as a new calendar. I like a month-at-a-glance feature. I've been hearing about Day Designer, Smart Planner and Panda Planner. What do you use?
Speaking of calendars, I like to record the "good stuff." When achievements, compliments, fun outings, and special events happen, I jot them down. That way I can look back on the year and remember things that fed my soul. I keep a running year-by-year list, a timeline, on the Notes app on my phone so I can scroll through to see where I traveled, special events, and major events – like the colonoscopy I had this year. What were your biggies this year? What fed your soul this year?
What would you like to see more of from LiveBest to help you live even better? Leave a note in the comments below.
Wrapping gifts of wellness
Of course I'm also wrapping gifts. 🎁 In case you are wondering how you can share the gifts of health and wellness, I've got a few ideas for you.
Is your goal to eat more fruits and vegetables?
You might like a good blender to make smoothies. I use a Vitamix. This size fits under the cabinets.
Some people spiralize to boost their vegetable eating. I prefer a serrated paring knife,  8-inch chef's knife or a food processor, but lots and lots of people love the shreds.
Chop, slice, and dice on sturdy, dishwasher-safe cutting boards. The grips keep them from sliding, grooves keep the juice off the counter, and handles make them easy to grab.
How about a salad spinner that doesn't slide around the counter? Not just for lettuce, but use it to rinse herbs and berries.
An immersion blender is helpful when you make soups. It will blend those vegetables right in the cooking pot. I reach for mine regularly.
I've had these sharp little scissors for years. Trim grapes from the stem, open bags of spinach, or clip fresh herbs.
Share the sweet benefits of winter fruit, at the office, as a gift or in your own fruit bowl. Oranges, grapefruit, pomegranates, persimmons and pears are in season now.
Is your goal to cook more?
For less than $25 you can:
See more of my favorite kitchen items in the LiveBest Kitchen Equipment List.
Share gifts from your kitchen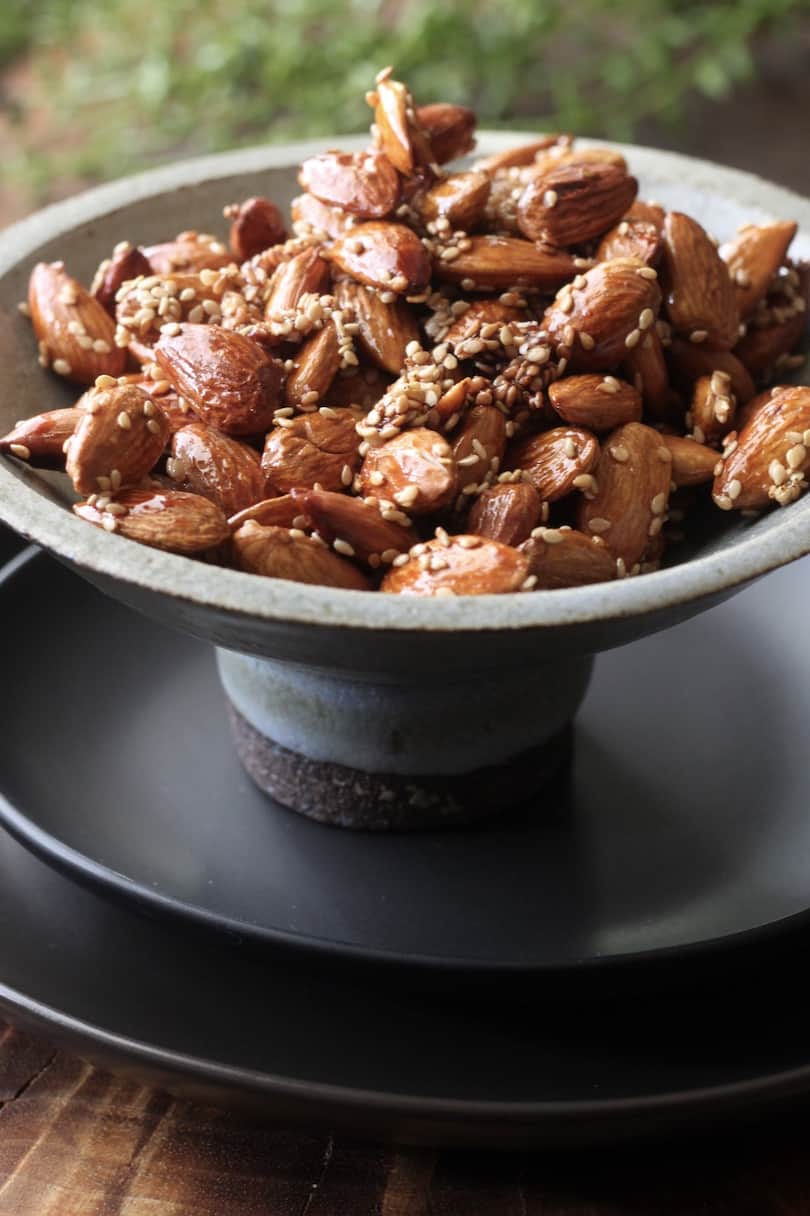 Health and wellness books
Learn how to eat during and after menopause for optimal health.  The Menopause Diet Plan is written by two registered dietitians this book is easy reading  about nutrition and lifestyle tips to have the healthiest midlife possible.

The Telomere Effect, a Revolutionary Approach to Living Younger, Healthier, Longer was one of the better health books I read this year. Coauthored by the Nobel Prize winner who identified telomeres' role in the aging process, this book applies the science to real life.
And don't forget! My book. Your 6-Week Guide to LiveBest, Simple Solutions for Fresh Food & Well-Being

If you're not ending the year the way you wanted, dig a little deeper and consider my six-week webinar series, You Must be Present to Win. This reboot will help you start the new year on the right foot! Others have found it transforming!

"This webinar was simple, practical, sensible, and enjoyable."
"My heartfelt thanks for your wonderful course! I appreciated hearing about scientific information and all of the practical advice. I've tried several new foods and it has been fun changing up our meals! I've lost 12 pounds and a little more than an inch from my waistline. Best of all, my blood pressure is lower, and I'm able to stop my blood pressure medication."
"I have learned much, been making changes (grocery cart, cooking, eating and "soul food!!") yet still have progress to make. You have provided me the practical knowledge and tools to make that progress. Thanks so much!!"
Wishing you happy, healthy holidays and cheer!
P.S. Hungry for more healthy living tips and recipes? Sign up for my newsletter here.
This post contains affiliate links. That mean if you click on a link and make a purchase, I may make a small commission. This does not affect the price you pay.